Central To Health Chiropractors & Practitioners
---
Dr Bec Bowring (Chiropractor)
As long as I can remember I have wanted to be a chiropractor. When I was about 6 years old I hurt my neck whilst attempting a world record monkey-bar routine and before I knew it I was whisked off to Mr. Barnes our family chiropractor for just the adjustment to get me back to mischief-making. Mum still reckons if it wasn't for him she would not be able to walk and as he was a very elderly gentleman, someone had to pick up the baton & keep her in shape!
I started my formal chiropractic education at NSW University in 1989 and graduated with a Masters in Chiropractic from Macquarie in 1993. Throughout this time I also studied various forms of chiropractic technique, in particular SOT, the technique I am now certified to teach to other chiropractors & students…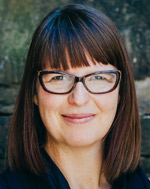 Availability
Mon am Artarmon
Mon pm Surry Hills
Tue am & pm Alexandria
Thu am & pm Surry Hills
Sat am Surry Hills (& every 2nd wk noon at Alexandria)
…Click to read more about Dr. Bec
Since '93 I have worked in various practices throughout Sydney & in the UK where I spent time with my now husband Darren Little. Darren & I returned to Sydney in 1999 & established the Central To Health practices in Artarmon & Surry Hills. In August 2004 we welcomed the newest member to the Central To Health team, our daughter Saffron, followed in 2007 by her little brother Quincy. I now am consulting in each practice part-time and spend the remainder of my time marveling at the growth & development of our great kids who are lucky enough to enjoy excellent health in part due to great Chiropractic health care & a toxin-free lifestyle.
---
Dr Darren Little (Chiropractor)
"Become a doctor, you have an interest in science," was my parents advice during high school. But it wasn't until I looked into chiropractic and found that it dealt with the restoration and maintenance of health that I was convinced this was the profession and philosophy for me.
After completing a Bachelor of Science degree at Sydney University and then the two year Masters in Chiropractic at Macquarie University, I started practice as an associate in Bondi Junction in 1996. Between 1997 & 1999, I lived & worked in England & Wales, establishing numerous practices in a part of the world so new to Chiropractic.
At the end of 1999, together with my wife Rebecca, we decided to put down roots in our home town and opened the practices in Surry Hills and Artarmon. Dr. Rebecca and I have been able to juggle the 'work together/live together' scenario very well, sharing the dual location effectively.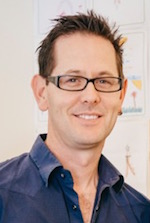 Availability
Mon am Surry Hills
Mon pm Artarmon
Tue am & pm Surry Hills
Wed am & pm Artarmon
Fri pm Surry Hills
Sat am Artarmon
…Click to read more about Dr. Darren
Our daughter Saffron was born in 2004 and had her first chiropractic check-up and adjustment at 3hrs old. Quincy arrived 3 years later and it wasn't long before we realized the difference between girl & boy toddlers. Needless to say, Quincy has been a lot more tough on his body, fearless in fact and we are thankful that despite the many thrills and spills he can benefit from balanced structure and properly functioning nervous system. We joke that he is just testing the immense talents of our paediatric chiropractic team! Both kids continue to be adjusted regularly and epitomise and enjoy a natural healthy lifestyle. In 2008 I took on the role of President of SOTO-Australasia (the body responsible for the teaching and organization of SOT within Australasia), and in 2011 I was elected President of SOTO-International. I spend time each year meeting with International chiropractors, sharing our knowledge & expertise and instructing Chiropractors and students around the world in the practice of SOT chiropractic.
---
STOP THE PRESSES!
In Sep 2012, Dr Darren (chiropractor) was awarded International Chiropractor of the Year by SORSI (Sacro Occipital Research Society International). This as you can imagine was an incredible honor and keeps Dr Darren very busy with numerous speaking engagements in Europe, the US, Japan & around Australasia. Rest assured though, the rest of the Central To Health team keep his feet firmly planted on the ground along with his countless Sydney patients who always knew he was an outstanding Chiropractor before the rest of the world caught on.
---
Dr Alissa Buda (Chiropractor)
With the knowledge that great health facilitates each person to be able to achieve their dreams, Dr Alissa is on a mission to help the next generation of children to be healthier and happier. Alissa studied chiropractic in Melbourne and has been with the Central to Health team since 2008.
Her care is based on a Primal Health philosophy; that humans are designed to survive, adapt and thrive. Dr Alissa uses safe, gentle and effective SOT chiropractic techniques and Applied Kinesiology to maximise child's development, whilst equipping each family to make natural health choices in a very unnatural world.
Married to another chiropractor, Robert, Dr Alissa has a 3 beautiful children, Isabella, Maximus & Eli.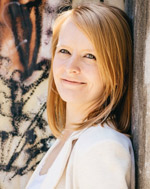 Availability
Tue am Artarmon
Thu pm Artarmon
Sat am Artarmon
---
Dr. Robert Buda (Chiropractor)
Dr. Robert Buda was born and raised in Sydney and after spending the early part of his career in Victoria decided to return to sunny Sydney and raise a family.
Dr. Rob is married to the fantastic Dr. Alissa and they have three beautiful children – Isabella, Maximus and Eli. He constantly wonders how he ended up with such a great family…
Dr. Rob reads voraciously and likes to always pull out a random fact just for fun. He writes, makes sour dough, teaches himself electronics, swims and tries to parent occasionally.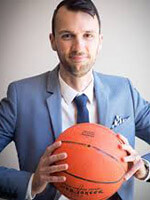 Availability
Wed pm Alexandria
Sat am Alexandria
---
Dr Kodie Vandenberg (Chiropractor)
Growing up in Coffs Harbour I was surrounded by Chiropractic care my whole life, following in my father's footsteps who still practices as a Chiropractor in my home town. I have always been interested in helping people reach their health & wellbeing goals and have seen Chiropractic care play a big role in this.
I enjoy treating all types of issues, from posture & headaches to regular aches & pains. I believe education is a big factor in the healing process, both on a physical, mental & emotional level. Because of this I try to incorporate health information into my sessions so clients have an understanding of what their body is going through and have the power to make their own changes.
Having played competitive sport my whole life, Chiropractic care has been a big contributor to remaining healthy and pain/injury free. I currently play netball and have experience in soccer, softball and AFL. This has allowed me to understand the necessary biomechanics and injuries associated with those sports and relate them to many others. I have grown to appreciate how the body works at a deeper level and have had the opportunity to form lots of injury prevention strategies that are useful in day to day life.
…Click to read more about Dr. Kodie
 I graduated with a Masters of Chiropractic from Macquarie University in 2022 and loved every second of the learning & growing process. I have gained an incredible amount of experience from the degree and am skilled in using Chiropractic Adjustments, Active Muscle Release, Trigger Point Therapy and Rehabilitation exercises which I look forward to utilising to have you feeling & functioning your best!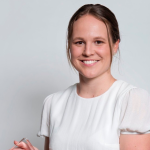 Availability
Mon am & pm Artarmon
Thu am & pm Artarmon
---
Dr Antra Der Tateossian (Chiropractor)
As an undergraduate in Medical Science, I came to realise there was something missing from conventional health care – especially as I watched my grandparents and aunties suffer life-long chronic pain. This drew me towards becoming a Chiropractor, and studying at Macquarie University.

As I progressed through the 5 years of uni training, I was awakened to the power and impact that Chiropractic has on our health and wellbeing – how activating a patient's nervous system can help them thrive and achieve their health goals. At uni, my passion for Chiropractic was extended into becoming President of the Chiropractic Students Association, helping me spread the message about the immense benefits of Chiropractic care for all age groups and conditions. I have developed a holistic approach, and I'm passionate about educating patients to embrace the healthiest lifestyle choices possible.

When I'm not in the office, you can find me bushwalking, canoeing, rock climbing, swimming, practicing yoga or exploring new and exciting places. I'm super-excited to join local clubs, teams and meet heaps of new people in Alexandria and Erskineville.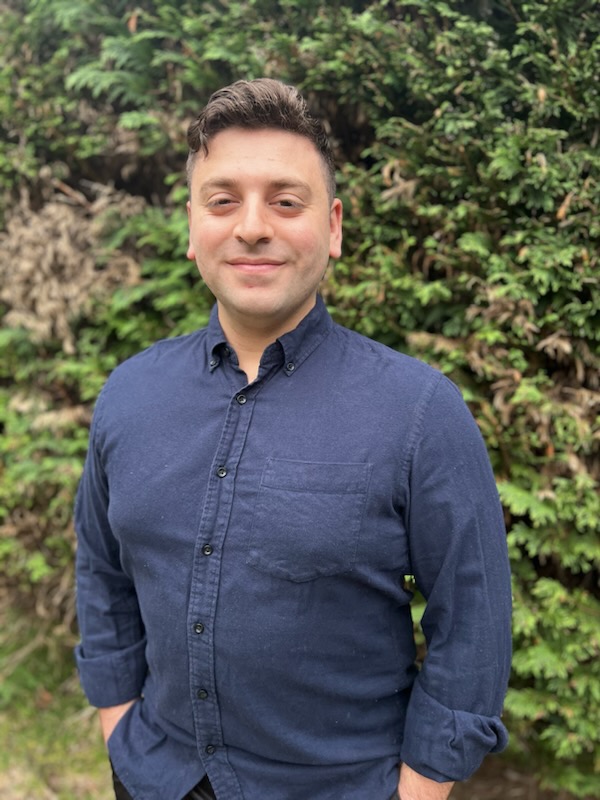 Availability
Wed am & pm
Thu am & pm
Sat am
Alexandria/Erskineville
---
Dr Erin Bricker (Chiropractor)
Growing up, I always wanted to be a doctor and a famous figure skater. Not the kind of doctor that worked in a hospital and I wasn't really a great figure skater. I had my first chiropractic experience after an injury running cross country on scholarship at Northern Kentucky University, studying Pre-Med. After that, I checked out a book from the library called, "So You Want To Be A Chiropractor", (no lie), read it from cover to cover, applied to chiropractic school at Palmer College of Chiropractic in Davenport, Iowa in the United States. I packed my bags, moved from Cincinnati, Ohio, and thus began my chiropractic journey.
Graduating in 1999, my first practice was in Waterloo, Ontario. I started a family in Canada, with my eldest son born in 2000. I completed a Fellowship in Pediatrics through the International Chiropractic Pediatrics Association (Cleveland College of Chiropractic) in 2004, whilst pregnant with my 2nd son, taking the final exam on his due date!
Six years later, I packed my bags up again, this time with 2 small children in tow, and moved to Newcastle, Australia. I've recently moved to Sydney (more bag packing) and am excited about meeting new patients and their families.
I have a passion for helping raise healthy kids through chiropractic care and the positive effects it has on their entire family. I have extensive knowledge of nutrition, behavioural issues, pregnancy, SOT, cranial, and Gonstead techniques.
In my out of practice hours, you'll find me walking my silly Labrador, doing yoga, cooking, writing a novel, and spending time with my partner and family.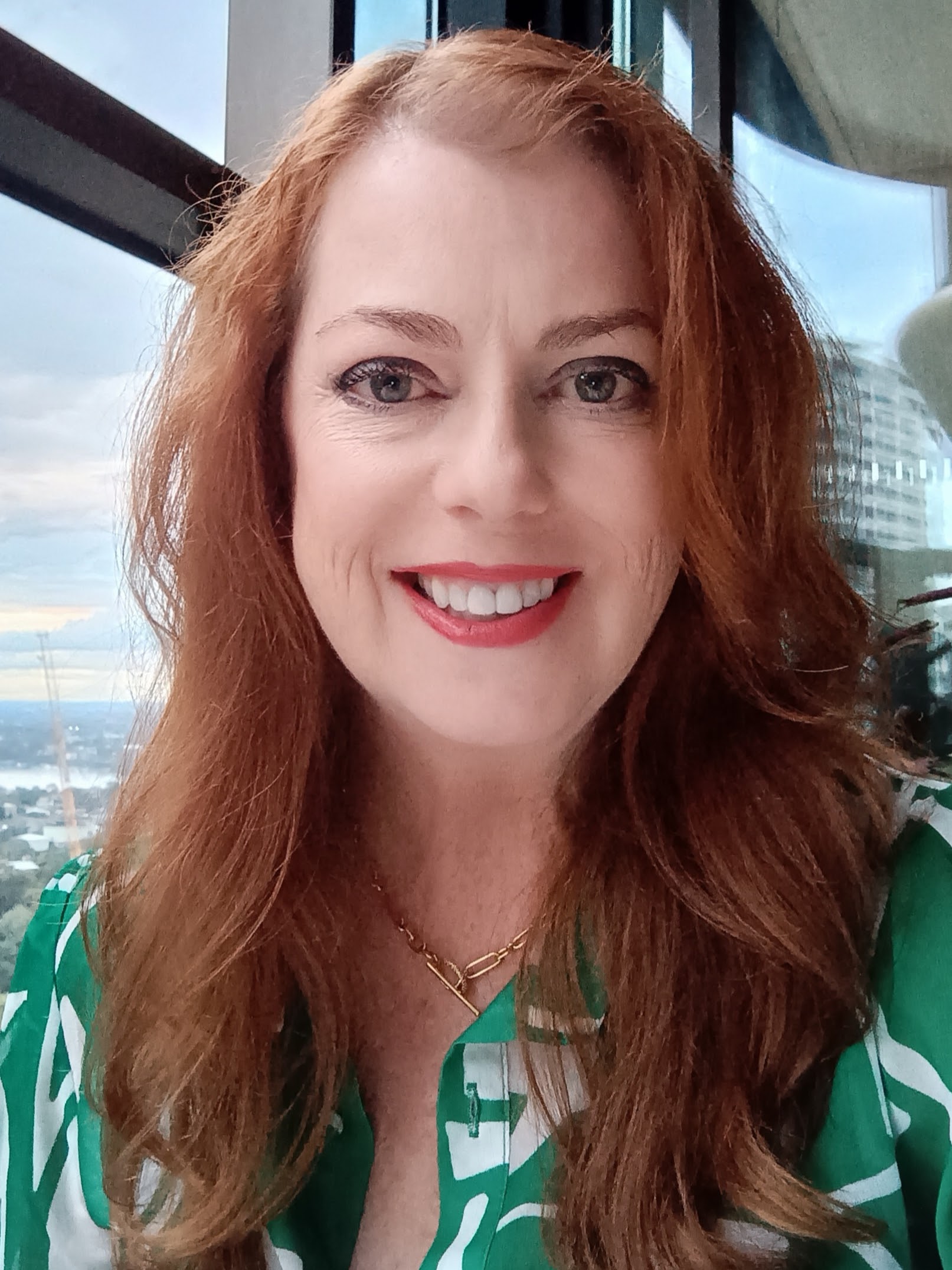 Availability
Wed am Artarmon
Sat am Artarmon
---
Dr. Ane Olsson Skjaeret (Chiropractor)
I have always been driven by an innate desire to help people become the best version of themselves. This is the core reason why I pursued an education in both Psychology and Chiropractic. Here at Central To Health we believe that health and wellbeing are intrinsic to getting the most out of life and we are eager to be a part of your journey to wellbeing.
Prior to embarking on my Chiropractic journey I completed a Bachelors degree in Psychology at NTNU in Trondheim, Norway. After this I moved to Australia in order to become a graduate of Macquarie University Sydney's prestigious Graduate Diploma and Masters of Chiropractic program.
I am a keen athlete and continue to compete in European Handball at a national level, having competed in international club competitions throughout Europe, Asia and Australia. My interest in sport has equipped me with "insider information" and an excellent knowledge base of how to manage the human body through both strenuous physical activity and recovery. To accompany my Chiropractic skills I am certified in Level 1 and Level 2 Dry Needling.
Click to read more about Dr Ane…»
I am certainly always looking to learn and develop, but that doesn't mean it's all work and no play. When I'm not in the office or on a Handball court I like to spend as much time as possible cooking and baking with some good tunes in the background. I'm also an avid reader and an occasional gamer.
Most importantly, I look forward to being involved in your health and wellbeing journey and can't wait to help you reach your wellness goals.
Availability
Tue am & pm Surry Hills
Wed am & pm Alexandria
Thu am & pm Alexandria
Fri pm Surry Hills
Sat am Surry Hills
On leave til 2024
---
---
Gary Zhang (Massage Therapist & Acupuncturist)
Hello, my name is Gary and I am Central To Health's Massage Therapist & Acupuncturist. I have been working since 2005 in the health field, most recently in my own Chinese Medicine practice in Mosman since 2006. I am so happy to join the extraordinary Central To Health team and to be able to be back on the southside, closer to my young family.
After years of natural therapy practice, I've formed my own diagnosis and treatment by combining ancient Chinese medicine philosophy and modern sport and rehabilitation methods. I specialise in chronic pain of the neck, shoulder and back. My techniques include Remedial, Deep Tissue, Swedish & Sports Massage, Foot Reflexology, Sports Rehab & Acupuncture.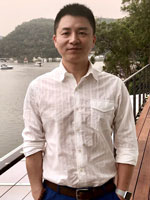 Availability
Mon Artarmon
Tue Alexandria
Wed Surry Hills
Thu Artarmon
Fri Alexandria
Sunday Surry Hills
Click to read more about Gary…»
I am vegetarian and my hobbies are yoga, meditation and Tai Chi.
My provider number on remedial massage can be used on any health fund. My acupuncture provider number is suitable for most of the health funds, please ask our reception for details.
---
Gianna Hazel,
(Counsellor & Psychotherapist)
Every person is unique. Every person will experience hardship, trauma and challenges in their lives. But it's the unique experience of biology, family & culture that contribute to how we understand and deal with these challenges. Our unique worldview influences everything we do! It influences our relationships, our work choices, the way we deal with onflict and the way we manage our emotions. Do you find it hard managing your emotions? Do you find it difficult to maintain healthy, long relationships? Let's talk and see what's going on.
Click to read more about Gianna …»
I am predominantly a trauma-informed dual diagnosis counsellor, working across Trauma and Mental Health. This includes working with survivors of child sexual assault, domestic & family violence, postpartum or birth trauma, PTSD, sexual violence & various mental health issues such as Anxiety, Depression, Attachment issues, Mood, Personality & Dissociative Disorders & Addiction.
I hold a Graduate Diploma of Counselling from The Australian College of Applied Psychology and am a member of PACFA. I'm also a Medibank Private & ahm provider. My work background is based mostly in NGO's, working as a counsellor with Bravehearts, Odyssey House and The Benevolent Society. Everyone deserves time and space to work on building a happier and healthier life. No matter why you're reaching out, I can offer a non-judgmental, supportive environment in which you can explore, learn, heal and grow.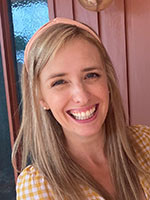 Availability
Mon Alexandria
Weds Surry Hills
---
Jaime McIntyre,
(Counsellor & NET practitioner)
I came to practice in NET and counselling through lived experience and decades of self exploration. The importance of Neuro Emotional Technique in my journey was significant, having benefited from multiple practitioners since Bec initially introduced the technique back in 2005.
NET is a natural, safe and effective way to release emotional stressors contributing to mental and physical health issues. We experience emotions everyday and they may have a negative or positive impact on our overall health. NET aims to find a state of neutrality to those stressors and a way to release or "let go" of emotions that may hinder our optimal health, which if not resolved years later can cause chronic physical and emotional problems.
Click to read more about Jaime …»
I am an accredited Lifeline Crisis Supporter Volunteer, have a Diploma of Counselling and I am undertaking a Bachelor of Psychological Science and Counselling. I feel that my studies along with my journey of healing, having experienced the benefits of various approaches to NET from some amazing practitioners, I am able to share my passion for providing a unique approach to NET. I can highly recommend this approach for anyone curious or wanting to explore their own journey delving into unconscious reality.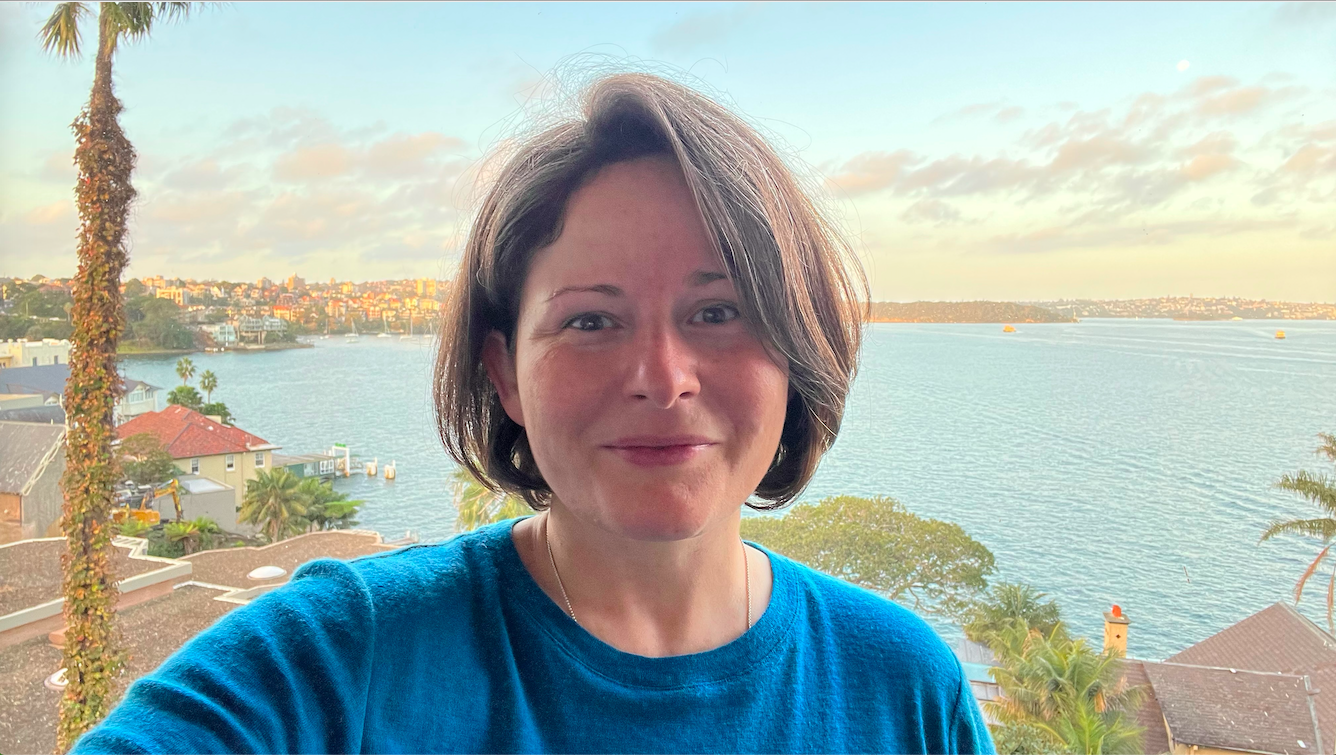 Availability
Wednesdays Surry Hills
Saturdays Surry Hills
---
Give our Sydney chiropractic office a call to schedule an appointment today!
---